Dive Shop Is One Step Closer to Sustainability Goals
Ocean First, a dive shop in Boulder, Colorado, is a pioneer in sustainable business and travel. One of the organization's primary sustainability goals was to decrease the chemicals the company used onsite in its pool. Today, Clear Comfort is helping them reach not just this goal, but it's water savings and energy reduction goals, as well.

The existing pool treatment solution presented the following challenges.
Chemical consumption and storage

Chemical impact on dive equipment

Operational challenges of UV:

UV energy use and electrical cost

Scale on UV bulb

UV bulb replacement cost

Chemical odor in the facility

Swimmer and staff eye, skin and lung irritation

Clear Comfort provides effective commercial pool disinfection and greatly reduces toxic chemical use. In addition, Clear Comfort is 10 times more energy efficient and two times more cost effective. Clear Comfort's sustainable pool treatment system presented an opportunity for the dive shop to:
Reduce chemical cost, consumption and storage

Reduce the effect of chemicals on expensive diving equipment

Eliminate the high cost of UV pool treatment

Improve the pool environment for swimmers and divers

With Clear Comfort, Ocean First has reached its sustainability goals for pool water treatment by decreasing chemical use, decreasing water consumption, and improving the environment for divers, swimmers and staff.
Staff and swimmers are exposed to less chemicals and chloramines, resulting in less eye, skin and lung irritation. In addition, their equipment will last longer!
Download the case study to get the full details.
About Clear Comfort
Clear Comfort's commercial pool systems bring you, your staff and your swimmers a healthier facility with cleaner, clearer water. Clear Comfort provides superior disinfection beyond UV, ozone and salt chlorine generators. Reduce your chlorine use by 30 to 70 percent to simplify pool maintenance, reduce chemical irritation, eliminate harmful disinfection byproducts, save natural resources and much more. Find Clear Comfort in universities, YMCAs, recreation centers, competitive swimming facilities, hotels and more.
Commercial Systems: CCW 300 & CCW 500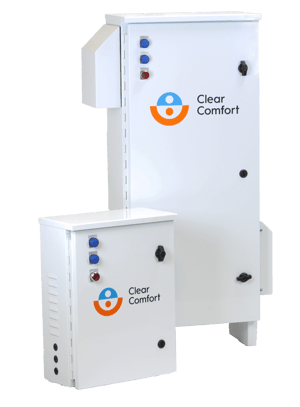 Contact us:
303.872.4477
"Three months after install our pool tested cleaner than tap water."
Mark, Ocean First